Celebrate Black History Month with SCCNYC and the NY Historical Society
'Our Composite Nation': Frederick Douglass' America
Thursday, February 24 7PM to 8PM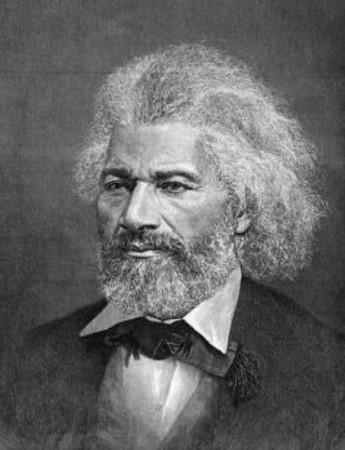 Frederick Douglass
Public Domain
On the evening of Rally Day, a day of great pride, SCCNYC is doubly proud to invite you, in celebration of Black History Month, to join us for a unique virtual tour experience of 'Our Composite Nation: Frederick Douglass' America,' the New York Historical Society's new installation that brings Douglass' 1869 speech for a plural American democracy to life. This tour precedes the March opening of the Society's public virtual tour program and, exceptionally, will be hosted by Dominique Jean-Louis, Associate Curator for History Exhibitions. Courtesy of SCCNYC, this event will be free-of-charge for alum members, nonmembers and guests.
Our Composite Nation: Frederick Douglass' America
"In the late 1860's - at a moment of great hope for the promise of equality under the law- the famed orator and once-enslaved abolitionist Frederick Douglass took his "Our Composite Nation" speech on the road to argue for a plural American democracy. The mission of this new nation, he declared, was to provide the world "a composite, perfect illustration of the unity of the human family." For what was the U.S., he said, but "the most conspicuous example of composite nationality in the world?" Based on the Pulitzer Prize-winning book, Frederick Douglass: Prophet of Freedom by New York Historical Scholar Trustee David Blight, this virtual presentation of the current New York Historical exhibition features artifacts, images, and a theatrical design that brings Douglass' compelling speech to life and explores his vision of freedom, citizenship, and equal rights that remains urgently relevant today, as a hopeful plea for America to live up to its founding ideals." New York Historical Society
In advance of the event, the text of the speech can be found @ (1869) Frederick Douglass Describes The "Composite Nation" • (blackpast.org). Other resources concerning Frederick Douglass include: Frederick Douglass - Narrative, Quotes & Facts - HISTORY and "The Double Battle: Frederick Douglass' Moral Crusade," a review of David Blight's Frederick Douglass: Prophet of Freedom by Eric Foner, member of The Nation's editorial board and the DeWitt Clinton Professor Emeritus of History at Columbia University in the Nation, October 25, 2018 Frederick Douglass's 19th Century | The Nation
The Zoom link and additional information pertaining to this event will be shared with registered participants 24 hours prior to the event and, again, the next day, a few hours before the event starts.
Topic: 'Our Composite Nation:' Frederick Douglass' America
Date: Thursday, February 24, 2022
Time: 7PM to 8PM (ET)
Limit: 100
Cost: Members and Nonmembers - Free-of-charge Click to Register
In order to participate in this event, you must be registered by 4PM on Thursday, February 24, 2022.