Presidents' Letter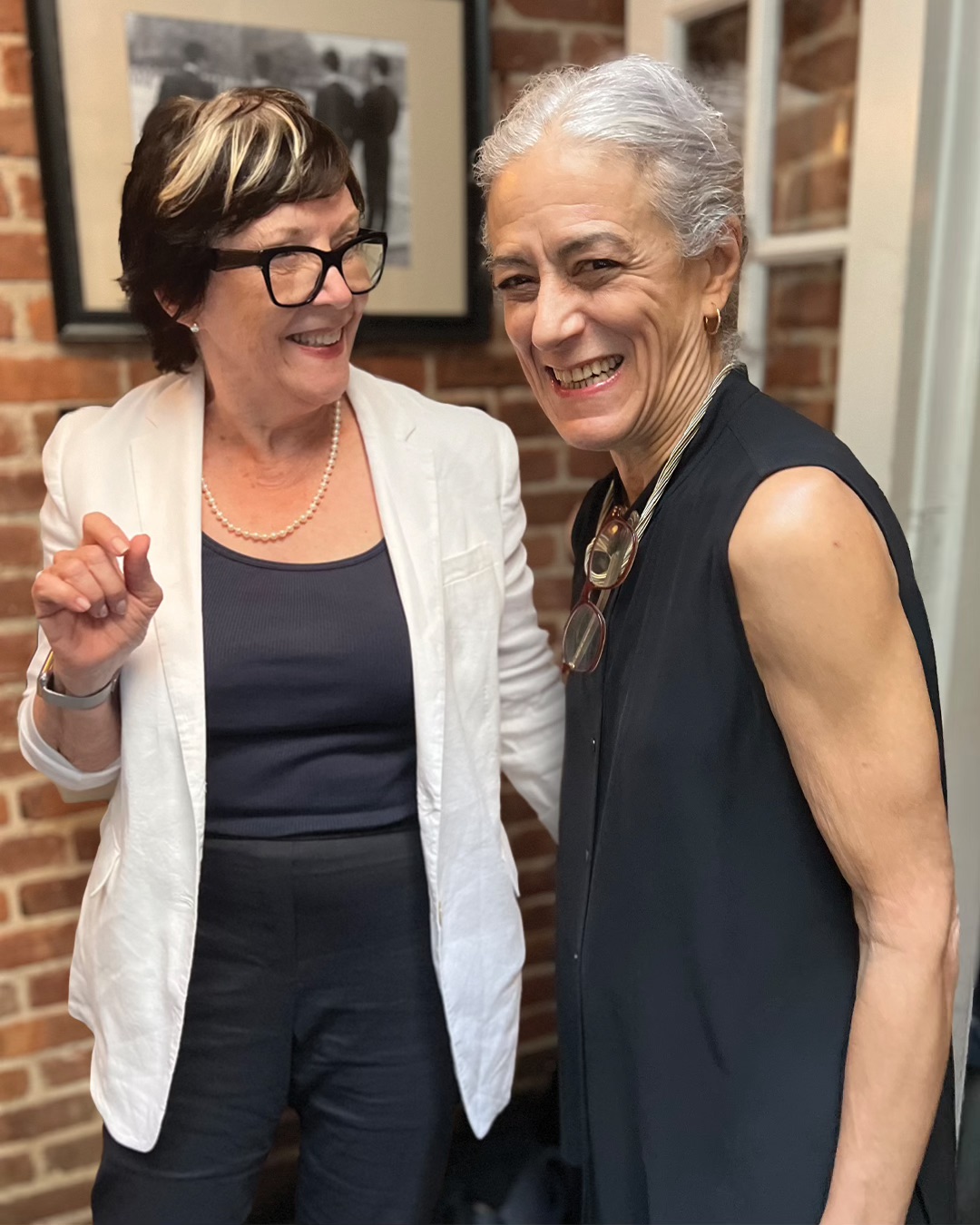 We are pleased to be starting our first year as co-presidents of the Smith College Club of New York City. We see the year 2023-2024 as a year of renewal, with many new and exciting times ahead. We'd like to share our thinking about where we are headed.
Last year was a year of transition,. during which we returned to in-person activities, saw our membership numbers increase to pre-Covid levels and had record-breaking results for our annual scholarship benefit.
In the coming year, we want to build on those achievements, and have defined three primary goals. They center around the Club's role in the Smithie lifecycle, from engaging high school students through our Admission Committee, supporting current Smithies and engaging with the New York City area alums.
In August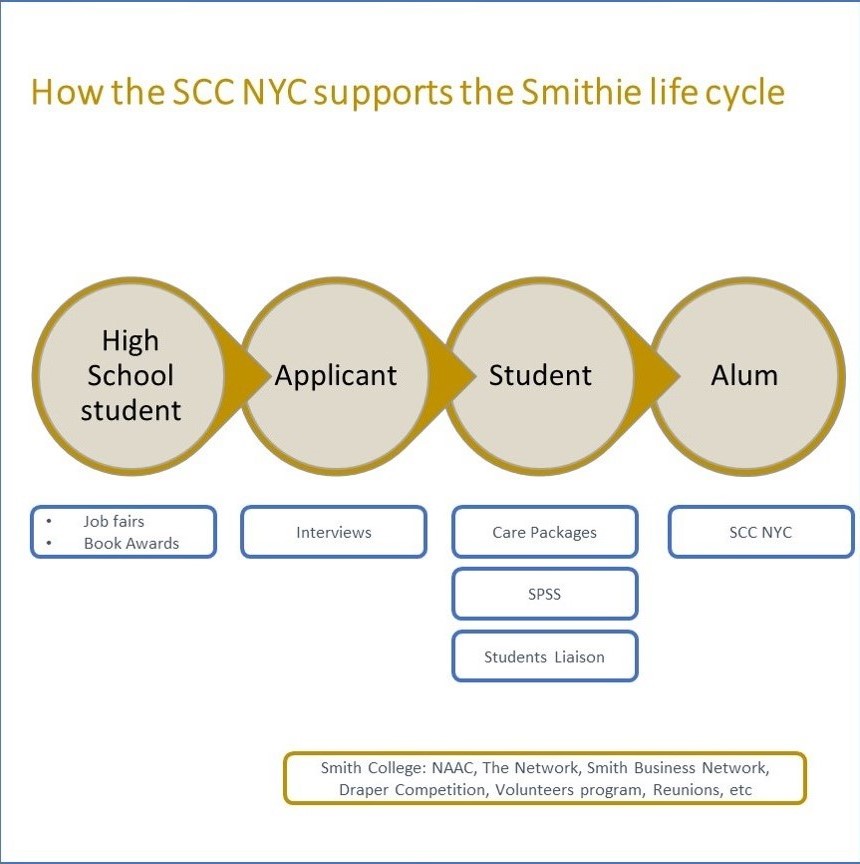 the Club hosted a student send-off, welcoming 52 Class of 2027 incoming Smithies from New York City. What an impressive group of young people! During the year, our Admission Committee will continue to connect to potential Smithies with book awards to outstanding high school juniors, and interviewing applicants. We will maintain our connection to current Smithies by offering activities/events that coincide with holiday breaks, and, of course, continuing our tradition of end-semester care packages.
This year we will increase our engagement with all New York City alums, centering around our four cornerstone events, the Membership Party, the Holiday Party, the Scholarship Benefit and the Annual Meeting. We are offering more opportunities for volunteer engagement, from revamping our website to organizing activities. We have planned a broad selection of informal activities that reflect the interests of the alum community and are always keen to entertain new ideas.
We will continue to plan for the future. We are re-igniting the strategic planning initiative that was started before the Covid pandemic and will be revitalizing our mission statement.
Just as it's a new era for the club, it's a new era for the college. We welcome our new president, Sarah Willie-LeBreton, and wish her the very best. We can't wait to introduce her to the Smith College Club of New York City.
More than anything else, we want to have fun! We'd love to know each and every one of you. Join us for an activity, volunteer with us, and please reach out to us to share any ideas you have for the Club.
Looking forward to seeing you soon,
Wendy Kassel '73 and Trish Tidwell '73
President@smithclubnyc.com

Become a member of the Smith College Club of New York City - your support is welcome.