'On Their Own: Women Running for Office in the Middle East'
2022 Virtual Faculty Lecture by
Sunday, March 20, 2022 4:00PM to 5:15 PM (Eastern)
Women in the Middle East and North Africa face a host of challenges when it comes to launching an willing political campaigns or local and national offices. Most research on women's political participation focuses on parties as the primary vectory to attain political office in the Global North and South. However, women in the Middle East often cannot rely on this mechanism due to the absence of political parties or existing parties' unwillingness to back women for socio-cultural reasons. Surprisingly, the region hosts many female independents holding office at the national and local levels. Through the cases of Jordan, Egypt, and Oman, Professor Welborne will discuss what the emergence of such candidates bodes for the future of women in the Middle East, especially in the light of new obstacles for campaigning due to COVID-19.
About Bozena Welborne
Bozena Welborne teaches courses in Middle East politics, international political economy, global development, and women and politics. Her current research considers the impact of foreign capital and Arab diaspora networks on institutional reorm and social change in the Middle East and North Africa with a focus on gender. Her current book project, Women, Money and Political Participation in the Middle East, is based on two years of field research across Morocco, Jordan, Bahrain, with additional insights from Oman, Lebanon, and Yemen. Welborn is also a co-author of the book, The Politics of the Headscarf in the United States (Cornell University Press
About Ellen Maddow
Ellen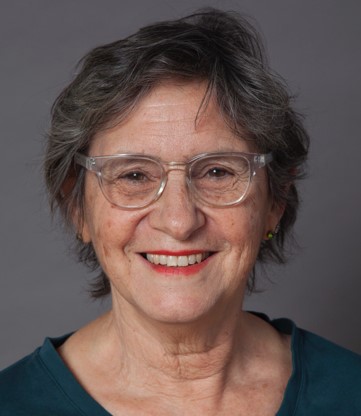 Maddow is a founding member of Talking Band. Plays she has written and composed music for include Fusiform Gyrus - A Septet For Two Scientists and Five Horns, Fat Skirt Big Nozzle (with Louise Smith), Burnished by Brief, The Golden Toad (with Paul Zimet), The Peripherals, Panic! Euphoria! Blackout, Flip Side, Delicious Rivers, Painted Snake In A Painted Chair and five pieces about the avant-garde housewife, Betty Suffer. She also composed the music for Talking Band's production of The Room Sings and Marcellus Shale, Taylor Mac's Walk Across American For Mother Earth, and Liz Duffy Adam's Buccaneers (Children's Theatre of Minneapolis) among others. Maddow received a Drama Desk Award for her performance in Clare Barron's Dance Nation at Playwrights Horizons . Member of the Open Theatre, Obie Award for Playwriting, Frederick Loewe Award in Musical Theatre, McKnight and NYFA Playwriting Fellowships, NEA/TCG Award for Playwrights, alumnus of New Dramatists.
About Kiki Smih
Kiki Smi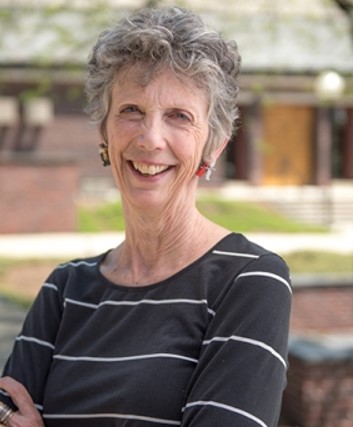 th, is Chair, Smith College Department of Theatre. She is also a professional costume and set designer. Smith designs for regional theaters and choreographers, including Talking Band in New York and Shakespeare & Co. in Lenox, Massachusetts, where she is a founding member. She won a Village Voice OBIE award for her designs for Talking Band's 2003 premiere of Ellen Maddow's A Painted Snake in a Painted Chair, directed by her colleague Paul Zimet. Smith earned an A.B. from Smith College in 1971 and has a master's from the University of Virginia and a master's of fine arts in theater design from the University of Texas. At the College, she teaches two levels of costume design, supervises student designers and oversees the Smith College Historic Clothing Collection. Other special topics courses she has offered include Design for the Dance, Twentieth Century Fashion Designers, and Making Theatre Illusion with Costume Construction, Masks and Makeup. Smith is a recipient of a 2019 Sherrerd Prize for Distinguished Teaching.
About Florie Seery
Florie Seery i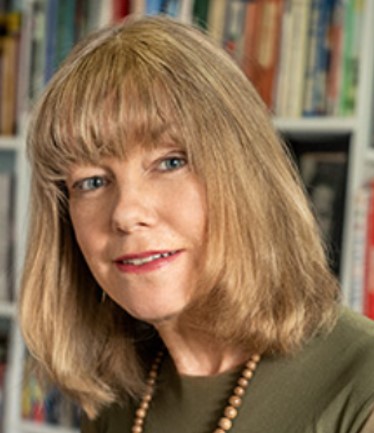 s Associate Dean, David Geffen School of Drama, Managing Director Yale Repertory Theatre; Assistant Professor Adjunct of Theater Management. Florie Seery comes to Yale following fifteen years' service as General Manager of Manhattan Theatre Club. Working with MTC's senior management team, she has supervised business and production in three venues, on and off Broadway, with a $27 million budget. Significant production highlights include The Children by Lucy Kirkwood, Choir Boy by Tarell Alvin McCraney, Ink by James Graham, August Wilson's Jitney, Rabbit Hole by David Lindsay-Abaire, and Ruined by Lynn Nottage, among others.. Prior to working at MTC, Florie Seery was Associate Producer at Disney Theatrical Productions, Associate General Manager at Stuart Thompson Productions, and company manager for multiple Broadway shows. Florie began her career on the long running Broadway play, I'm Not Rappaport by Herb Gardner, working for producer Jim Walsh whom she regards as her mentor.. She is a graduate of Smith College, Class of 1983, and a trustee of the Camphill Foundation.
The production, will run at La MaMa's Downstairs Theater (66 E 4th St) from March 11-27, 2022. Box office: 646.430.5374; https://www.lamama.org/ Please Note: La MaMa requires proof of Covid-19 vaccination, proof of a booster dose, and photo ID by the date of attendance for admittance to the theater. Masks must be worn inside at all times. Health and Safety (lamama.org)
The Zoom link will be shared with registered participants 24 hours prior to the event and, again, the next day, a few hours before the event starts.
Topic: Creating new Music-Theater (and the Smith Connection)
Date: Wednesday, March 2, 2022
Time: 7:30PM to 9PM (ET)
Limit: 100
Cost: Members and Nonmembers - Free-of-charge Click to Register
In order to participate in this event, you must be registered by 6PM on Wednesday, March 2, 2022.