On Their Own: Women Running for Office in the Middle East
2022 Virtual Faculty Lecture
Sunday, March 20, 2022 4:00PM to 5:15 PM (Eastern)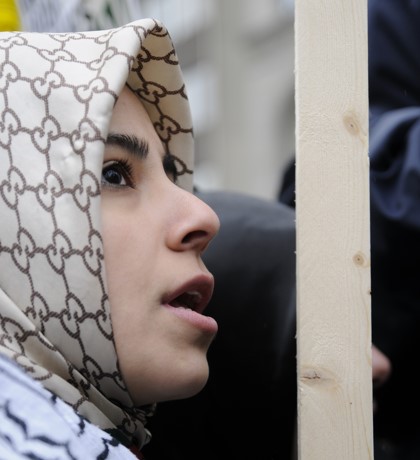 Women in the Middle East and North Africa face a host of challenges when it comes to launching and winning political campaigns or local and national offices. Most research on women's political participation focuses on parties as the primary vector to attain political office in the Global North and South. However, women in the Middle East often cannot rely on this mechanism due to the absence of political parties or existing parties' unwillingness to back women for socio-cultural reasons. Surprisingly, the region hosts many female independents holding office at the national and local levels. Through the cases of Jordan, Egypt, and Oman, Professor Welborne will discuss what the emergence of such candidates bodes for the future of women in the Middle East, especially in the light of new obstacles for campaigning due to COVID-19.
About Bozena Welborne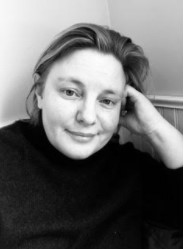 Bozena Welborne, Assistant Professor in the Government Department at Smith College, teaches courses in Middle East politics, international political economy, global development, and women and politics. Her current research considers the impact of foreign capital and Arab diaspora networks on institutional reorm and social change in the Middle East and North Africa with a focus on gender. Her current book project, Women, Money and Political Participation in the Middle East, is based on two years of field research across Morocco, Jordan, Bahrain, with additional insights from Oman, Lebanon, and Yemen. Welborn is also a co-author of the book, The Politics of the Headscarf in the United States (Cornell University Press) which showcases results from the largest academic survey of Muslim-American women regarding their Islamic practice and politicization. She received her B.A. degree from Colorado College (2002) and her M.A. (2006) and Ph.D. (2011) from University of Colorado.
Prior to coming to Smith (2014), Welborne was an assistant professor at the University of Nevada, Reno (2011-2014). She is a contributing scholar to the Women and Human Rights in the Middle East Program at the James A. Baker III Institute for Public Policy at Rice University. Her research has been published in the Journal of Arabian Studies, Social Sciences Quarterly, Politicial Research Quarterly, Journal of Women, Politics & Policy, Journal of North African Studies, by the International Foundation for Electoral Systems (IFES) and also by the Baker Institute for Public Policy (BIPP). In addition, Welborne has been the recipient of a POMEPS TRE grant for research on the politics of religious education in Oman.
Topic: 'On Their Own: Women Running for Office in the Middle East'
Date: Sunday, March 2o, 2022
Time: 4:00PM to 5:15 PM (ET)
Limit: Unlimited
Cost: Members and Nonmembers - Free-of-charge Click to Register
In order to participate in this event, you must be registered by 4PM on Sunday, March 2o, 2022.