'Unofficial Summer' Social - Art and Wine and You!
at the Janet Borden Gallery LIVE
Wednesday, May 25, 2022, 5:30 PM to 8:00 PM (Eastern)

Hey Brooklynites! (And all of you from the other boroughs), join us for a beginning of summer (almost) celebration, as a run-up to the Memorial Day weekend, hosted by Janet Borden '73, at her heralded namesake gallery in DUMBO (Bklyn). Janet will open her doors, literally, for an evening soiree, gallery to sidewalk, replete with art. light refreshments and the company and conviviality of Smith alums. The gallery at 91 Water Street is located in 'old Soho'-like DUMBO (Down Under the Manhattan [and Brooklyn] Bridges), by the waterfront and is readily accessible by both public or private transportation (see below).
The Janet Borden, Inc.
The Janet Borden Gallery opened its doors in 1988. The gallery specializes in contemporary photography, representing some of the major photographic artists of this era, including Robert H. Cumming, Jan Groover, Martin Parr, and John Pfahl. Originally, it was located in SoHo, at 560 Broadway, Suite #601, but as of September 2016, relocated to its current home at 91 Water Street in Brooklyn.
The Current Exhibition: Jan Groover VINTAGE COLOR STILL LIVES 7 May - 30 May 2022 (excerpts from Janet Borden Gallery press release)

Jan Groov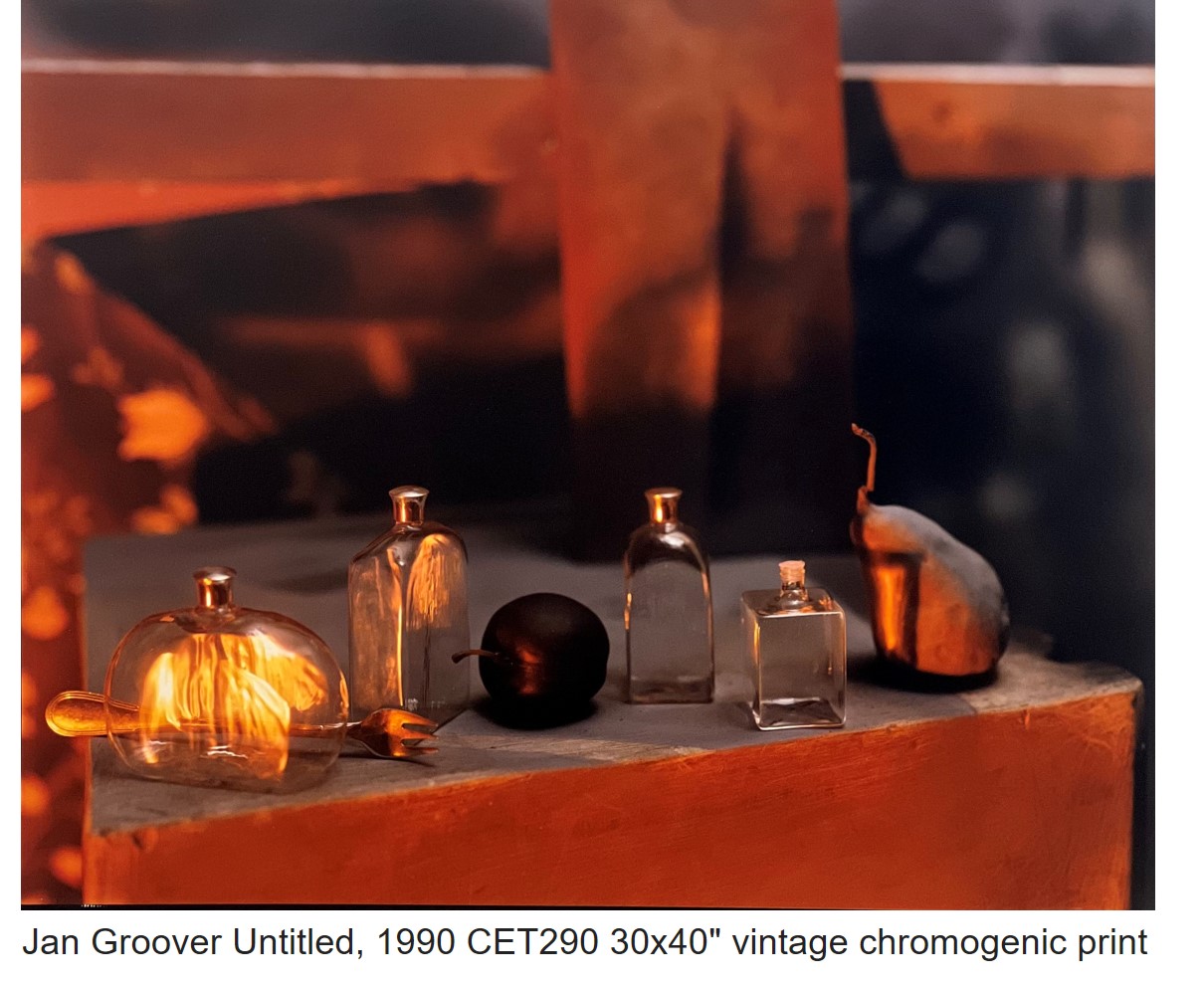 er (American, 1943 – 2011) was among the very best still life photographers since the medium's invention. Her Kitchen Still Life photographs were first exhibited at Sonnabend Gallery. She received a John Simon Guggenheim Foundation Fellowship in 1979. In 1987, Groover had a major retrospective at the Museum of Modern Art which subsequently toured the United States. Her work has been exhibited and included in the collections of most major museums worldwide, and continues to influence a new generation of artists. Groover moved to France in 1991, with her husband, the painter Bruce Boice, who still lives there.
And about her work... Groover is unequaled in her mastery of still lifes, both in platinum and color. Bottles, utensils, and fruit are the vocabulary Groover uses for these formalist studies of color and space. They do not look like any still lifes made before or after them. She was and remains sui generis.
Each photograph, though a hallucinatory melange of color and forms, is a single straight photograph. No tricks or Photoshop. The insane back-
grounds are merely paper set up to delineate the space. Using a large format camera, producing either a 5x7" or 8x10" negative, Groover manipulated the planes by using swings and tilts of the camera. The colors are either paint or reflection or just light on objects. The spaces are surreal, yet totally prosaic.
John Szarkowski, former Director of Photography at the Museum of Modern Art, considered Groover the worthy successor of Edward Weston. In his forward to Jan Groover: Photographs, he wrote
"The photographs that are then made of these constructions are not only pictures of remarkable beauty, but perhaps also tests that might help determine how far photography might move towards an art of synthesis without losing its analytic powers."
Working exclusively in photography, Jan Groover's photographs are a touchstone of formalist art. Working both in color and platinum-palladium, she made "a laboratory of forms." This famous series of color photographs possess an elegance as fresh as it was when it was first shown in the 1970s. At that time, the 16" x 20" chromogenic color prints were considered "big pictures," and today, they still remain the backbone of Groover's formalist approach to photography where the mundane transforms into the magical.
About Janet
Jane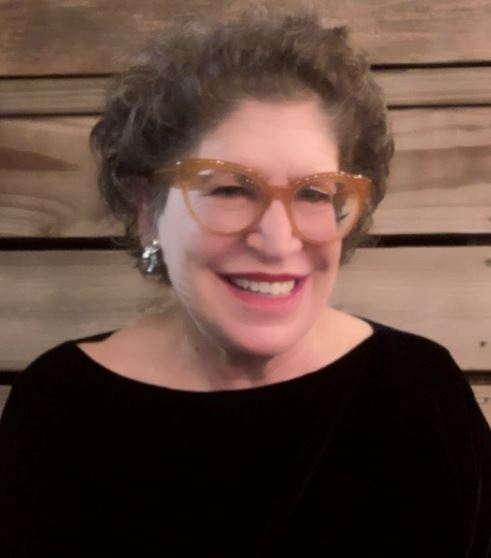 t Borden, President, Janet Borden, Inc., (Smith College, Class of 1973) received her Bachelor of Arts (B.A.) in Fine/Studio Arts, General with a minor concentration in Art History, followed by a Master of Fine Arts (M.F.A.), in Photographic Museum Studies from the Rochester Institute of Technology (Rochester, NY).
Janet was among the first-wave gallerists to develop and promote contemporary photography as a stand-alone, authentic visual arts genre. In 1988 she opened her eponymous gallery in Soho, later in 2016 relocating to Dumbo (Brooklyn) the burgeoning, creatively-oriented neighborhood, featuring art galleries, independent bookshops, confectionaries, and co-working spaces. Janet Borden, Inc. maintains a reputation as one of the best photography galleries in the country. A member of the ADAA (Art Dealers Association of America) and AIPAD (Association of International Fine Art Photography Dealers), the gallery works closely with individuals, museums, and corporations on acquisitions, exhibitions, and special projects.
On a personal note, Janet lives in Brooklyn Heights with her husband, an international beverage importer, and their standard poodle Wilma, Janet's daily companion, whose name derives from the family's admitted fondness for the Flintstones. Her son, a Ph.D. biophysicist, and his family live close by.



Topic: 'Unofficial Summer' Social - Art and Wine and You! at the Janet Borden Gallery LIVE
Date: Wednesday, May 25, 2022 (Eastern)
Time: 5:30 pm -8:00 pm (Eastern)
Attendance: 60
Cost: Free to Members and 'Young Alums' (Classes 2022 - 2017); Nonmembers - $7.00
Members: Click to Register
'Young Alums': Click to Register
Nonmembers: Click to Register
You must be registered before 4:00 PM on Wednesday, May 25 to join the event.
Directions to DUMBO and the Gallery:

And don't forget the Empire Fulton Ferry from Manhattan! For Ferry Schedule! Click Here.