How to Replace Impostor Syndrome with Confidence
Thursday, October 6th, 6:30 PM - 8:00 PM
---
Join the Smith College Club of NYC at How to Replace Impostor Syndrome with Confidence, an open group coaching session geared to support Smithies who want to grow their confidence and accelerate their career advancement.
This coaching session will be led by Smith alum and executive coach Jamie Lee (class of 2004) who specializes in helping smart people who hate office politics get promoted and better paid without throwing anyone under the bus.
The session will be kicked off with a brief training on:
Three steps to undo the negative impact of impostor syndrome

Why "fake it till you make it" doesn't work, and how to replace it with a proven approach that builds genuine confidence
Then attendees will be welcomed to raise their hands for coaching on these topics:
How to overcome self-doubt when striving for growth or change in your career

How to make decisions and communicate them for maximum impact as a leader

How to build confidence to speak up when you're a minority or double minority in the workplace
This event is open to all Smith alums who are working to achieve professional development.
Click here to register and get the Zoom meeting link.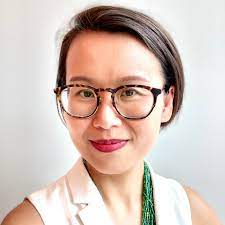 About Jamie Lee
Jamie Lee (Jordan House, class of 2004) is an executive coach who blends the best of mutual benefit negotiation strategies with the best of life coaching tools to help her clients achieve satisfying and sustainable career growth. Born in South Korea, Jamie first learned the value of self-advocacy from the example of her mother, who single-handedly raised three daughters, while running a nail salon and speaking broken English in New Jersey. After graduating from Smith and before becoming an executive coach, Jamie negotiated as a buyer for multinational companies, worked as a hedge fund analyst, and later as operations director for an NYC-based tech startup. Learn more about Jamie here: www.jamieleecoach.com
Topic: How to Replace Impostor Syndrome with Confidence
Date: Thursday, October 6, 2022
Time: 6:30 PM to 8:00 PM (EST)
Cost: Free to Members and Non-members
Please register before 1:00 PM on Thursday, October 6th to join the event.
The Zoom link and password details will be shared by 5:00 PM on the day prior to the event and again, a few hours before the event start.