Connect Event
The Dissociation: Nadia Yala Kisukidi and Omar Berrada in conversation
April 1, 2023, 3:00 PM EST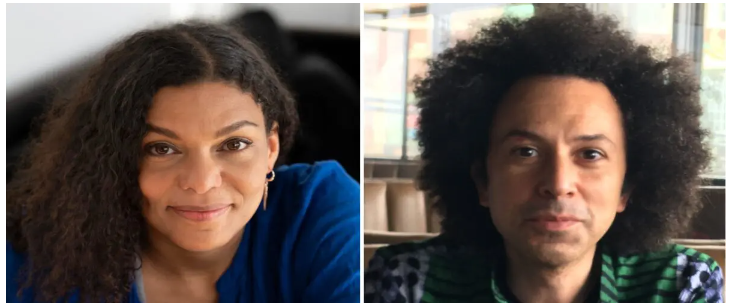 ---
Join Nadia Yala Kisukidi and Omar Berrada for a conversation around Kisukidi's debut novel La dissociation (Seuil, 2022).
Nadia Yala Kisukidi– known for her writings on Bergson, postcolonial studies, and Africana philosophy–was inspired by folk tales and 18th-century literature when she wrote La dissociation. There is something reminiscent of the picaresque tradition in her narrator's quest for the right community. One can read La dissociation as a bildungsroman of sorts: the story of how a young black girl finds her own intellectual autonomy; how she learns to resist others' attempts to control her; how she travels, imagines, and laughs freely in spite of hostile surroundings.
Kisukidi is interested in the birth of revolutionary ideas. Instead of bearing witness to the violence inflicted by society on the working classes, she builds on traditions of magical realism and the adventure novel in order to poetically consider how one can escape social domination, refuse to be determined by it, and invent ever new forms of resistance.
When: Saturday, April 1, 2023 | 3:00 - 4:00 PM ET
Location: Albertine Books, 972 5th Avenue, New York
REGISTER: Visit the Albertine website for more information and to register: Click here!
And be sure to RSVP (to the right in the 'Event Details') to let us know you are coming.
Event Details
When:
3:00PM - 4:00PM Sat 1 Apr 2023, Eastern timezone

Where:
Albertine Books
972 5th Avenue
New York, NY 10075
[ Get Directions ]
RSVP Here...