It's time for our Annual Spring Tea!
Sunday, June 4, 2023 | 4:00 - 7:00 pm ET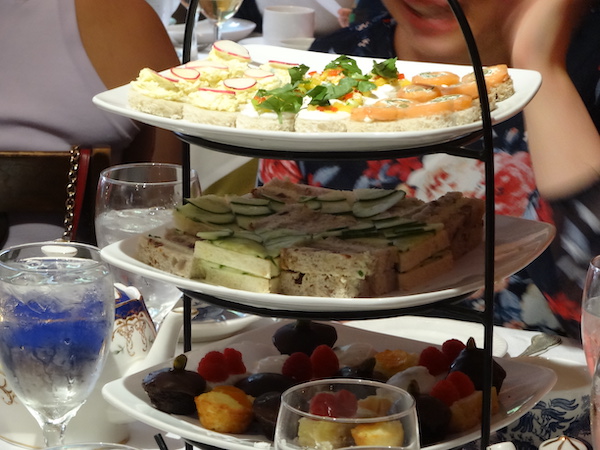 Please join us in our annual tradition of afternoon tea at The King's Carriage House!
The Kings' Carriage House is an English/Irish tea emporium on Manhattan's Upper Eastside where we will enjoy tea, confections, and a light repast.
From their website kingscarriagehouse.com:
"The Kings' Carriage House, at 251 East 82nd Street, New York City, has until recently been known only by word of mouth. Since it opened in 1994, the restaurant has been receiving increased acclaim. The Zagat Survey ranks it among New York City's 50 restaurants for decor and notes 'the cooking is royally good."
Proprietors Elizabeth King and Paul Farrell have sought to recreate the elegant hospitality of a European manor house in this intimate two-story establishment. Gilded paintings, crystal chandeliers and antique furnishings are all part of the aristocratic atmosphere."
---
High Tea at The King's Carriage House
When: Sunday, June 4, 2023 | 4:00 - 7:00 PM ET
Location: King's Carriage House 251 E 82nd St, New York, NY 10028
Attendance: 25
Members: No Cost, a thank you from the Club for your continued membership!
Non-Members: $65.00
Register Now: MEMBERS | NON-MEMBERS
We invite you to join or renew your membership!