Annual Pecan Sales - A Smith Tradition
We appreciate your continued support of the Smith Scholarship Fund.
For more than sixty years, Smith College clubs around the country have been selling Georgia pecans at holiday time to raise money for college scholarships. Dorothy Lobrano Guth '50 started this fundraising effort for the Smith College Club of NYC about fifty years ago.
The Smith Club continues to offer the three most popular kinds of fresh and natural pecans – Halves, Milk-chocolate, and Dark-chocolate through Schermer Pecans, Albany, GA. Other "fancy" varieties (Cinnamon, Glazed, and Clusters) are available by special request.
This year, once again, all orders will be facilitated for us by the Hampshire County Smith Club, MA. Orders must be placed either by mail using the printed order form, which may be downloaded here, or by email. Either way, a check must be mailed to Katherine Naughton, 26 Autumn Lane, Amherst, MA 01002.
As previously, Schermer will ship directly to you for orders of 6 bags or more. We encourage you to buy in bulk, if possible; and why not join with your friends, neighbors, and/or family to order at least a 6-pack to split among yourselves?
Orders of fewer than 6 bags will be available for pickup in Manhattan from the doorman at the home of a generous alum! Information will be provided directly to those ordering smaller quantities.
Our goal also is to fulfill your orders for the Thanksgiving holiday, if desired, and, then, right through the holiday season. For a pre-Thanksgiving delivery, your order with check should be received by October 31. So, order early!
These pecans make a wonderful treat for your family and friends – and, as always, the net proceeds go to the Smith College Scholarship Fund!
Click here to visit our recipe page for some "tasty" things to do with pecans . . .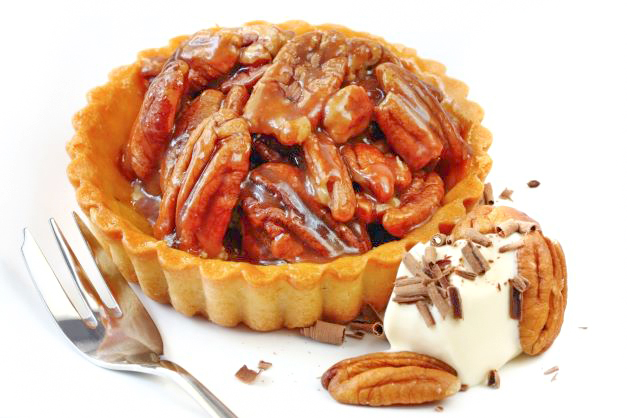 Purchase Information
For sale in 6-bag quantities.

Mammoth Halves (16 oz/bag)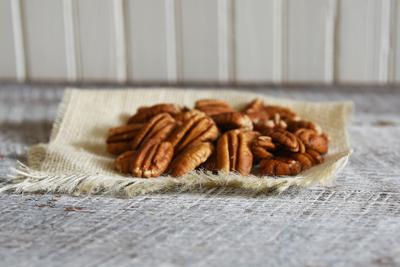 Milk-Chocolate (12 oz/bag)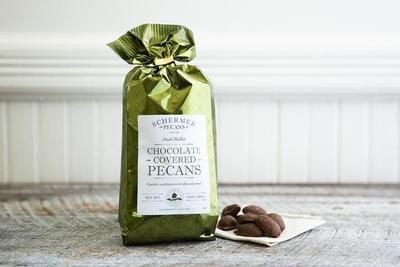 Dark-Chocolate (12 oz/bag)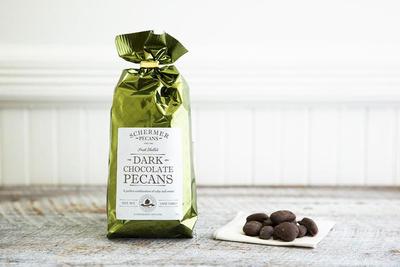 How to Order
Download the order form and mail it to:
Katherine Naughton
26 Autumn Lane, Amherst, MA 01002
OR
send an order by email to: ksnaughton26@gmail.com

Checks should be made payable to:
Hampshire County Smith College Club
Many thanks for your past support!