Mix and Mingle Zoom Cocktail Hour, with Anna Gannon '85
Friday, May 8, 6:00 PM - 7:30 PM
---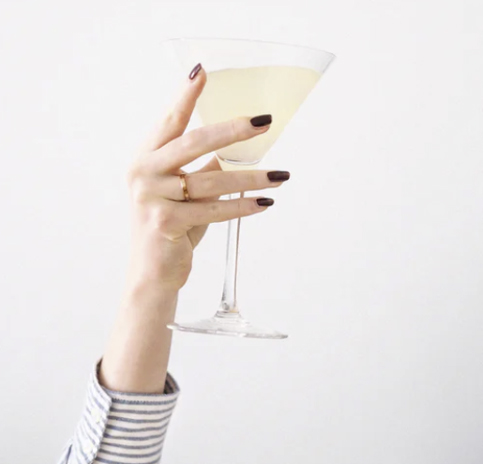 You must be registered before 5:00 PM on Friday to join the event.
Limit: 100 participants
On behalf of the SCCNYC Events Committee, Anna Gannon invites you to a virtual cocktail hour get together from your own
home. Anna has concocted some potions that will delight. Let the mixing begin!

Note: The ingredients have been kept simple, require minimal barware, or sometimes none at all (see 'Stop W(h)ining', below), so have them on hand, as needed, or make your own fave to bring to the party.

The Quarantini, (a gin-based cocktail)
5 parts gin
1 part dry vermouth
2 dashes bitters
Add all ingredients in a shaker with ice and shake. Strain into a glass and garnish with a lemon twist. Cheers!

The CoVodka-19 (a vodka-based cocktail)
1 tbsp honey
1 tbsp water
5 parts vodka
Lemon juice to taste
1. Microwave honey and water until you have a honey syrup, prepare ahead.
2. Add vodka, lemon juice, and honey syrup in a shaker, whisk to combine, add ice and shake.
3. Strain into a chilled glass. Santé!

The Stop W(h)ining About Your Hair (a wine-based cocktail)
3 oz. aromatic white wine - such as, Sauvignon Blanc, Reisling, Albarino
1 oz. club soda
1 dash of bitters
1 orange or lemon twist
Pour wine into wine glass full of ice; top off with club soda and bitters, garnish with twist. Gan bay!

Topic: Mix and Mingle Zoom Cocktail Hour, with Anna Gannon '85
Date: Friday, May 8, 2020
Time: 6:00 PM – 7:30 PM
The Zoom link and password details will be shared on Friday afternoon.