Exercise in This Tough Time, with Rebekah Rotstein '98
The What, Why and How of Exercise in This Tough Time - a Zoom Group Home Exercise Workshop for Everyone
Friday, May 29, 3:00 PM - 4:00 PM
---
Please join Rebekah Rotstein, '98, and the community for this chair-exercise workshop, adaptable to all,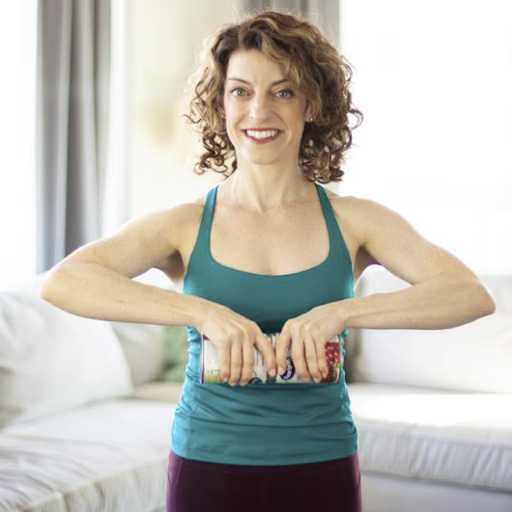 and discussion of vital issues related to exercise in the time of COVID-19.

Whether you're used to walking regularly, climbing subway stairs or working out at the gym, this sudden
COVID-era lifestyle change is hitting hard. Your BODY is telling you that you should move and exercise more. But
what should and can you do?
Experience the positive psychological and emotional benefits of taking charge of your physical well-being.

Movement educator Rebekah Rotstein '98, and creator of Buff Bones® and Revive Livestream classes for
anyone to do at home (or in a closed office), will conduct a Zoom workshop for the Smith College Club of NYC
to share ways to stay strong, reduce stiffness, maintain good balance and keep your bones and joints healthy, using convenient everyday props.
Get ready to feel better!

All that you will need:
• a chair you can sit in, like a folding or dining room chair
• a hand towel
• comfortable clothes you can move in

As an industry leader in Pilates, bone health, and movement education, Rebekah is the creator of the medically-endorsed Buff Bones® System, that
is offered at Hartford Hospital's Bone and Joint Institute and has trained instructors in more than 30 countries. She is a frequent speaker
at domestic and international conferences, both within the Pilates industry and the osteoporosis medical community, including the
International Osteoporosis Foundation Worldwide Conference. Rebekah serves as an ambassador for American Bone Health and a partner of the
U.S. Department of Health and Human Services, and has also presented at the Smith College Women's Leadership Conference.

Visit www.buff-bones.com for more information about Rebekah.

Topic: The What, Why and How of Exercise in This Tough Time, with Rebekah Rotstein '98
Date: Friday, May 29, 2020
Time: 3:00 PM – 4:00 PM
IN ORDER TO PARTICIPATE IN THIS ZOOM WORKSHOP, you must complete and sign a waiver (https://bit.ly/2zHvTsU) in advance of the session. Please note, no registrant will be admitted to the session without a completed and signed waiver. Once completed, please return to this page and register for the event:
Click to Register
You must be registered before 12:00 PM on Friday to join the event. Limit: 100 participants
The Zoom link and password details will be shared on Friday afternoon.