Black Citizenship in the Age of Jim Crow: A Virtual Tour
Thursday, August 27th, 7:00 PM - 8:00 PM
---
Let your eyes, mind, and heart do the walking with fellow members of the SCCNYC community on a guided virtual tour of the New-York Historical Society's compelling exhibition Black Citizenship in the Age of Jim Crow. Participants may ask questions of the expert NYHS docent during the 45-to-50-minute tour consisting of art, artifacts, photographs, and media but will also be provided the opportunity to engage in a 10-to-15-minute interactive Q&A session at the end of the tour.
Originally opened at the NYHS in 2018 to mark the 150th anniversary of the ratification of the Fourteenth Amendment, the exhibition explores the Black struggle for full citizenship and racial equality, spanning periods from the end of the Civil War and slavery in 1865 up to War I. This period was marked by achievements of citizenship and legal equality and retrenchment to 'separate but equal' under the harsh backlash of Jim Crow (1877 to mid-1950s).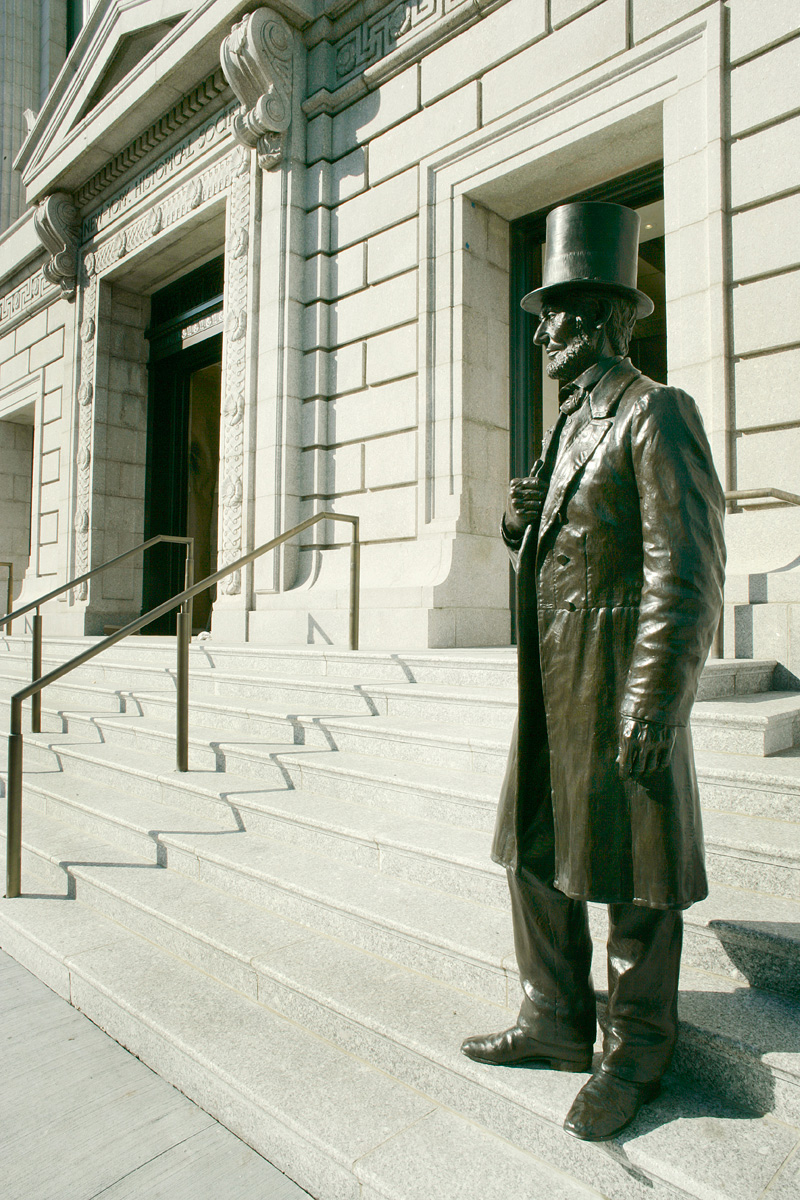 The exhibition, curated by Marci Reaven, vice president of history exhibitions, and Lily Wong, assistant curator, explores the central role played by African Americans in advocating for their rights and the extent of societal opposition mounted to counter Black advancement. These are seen as transformative decades in American history that inform a relevant understanding of today's history and times.

Image credits for Jim Crow montage at https://www.nyhistory.org/exhibitions/black-citizenship-age-jim-crow
Image credit for the Abe Lincoln photo is New-York Historical Society / Glenn Castellano

Topic: Black Citizenship in the Age of Jim Crow: A Virtual Tour
Date: Thursday, August 27, 2020
Time: 7:00 PM - 8:00 PM (EDT)

Click to Register (Non-Members)
Limit: 50 participants.
Cost: members $5; non-members $10
You must be registered before 3:00 PM on Thursday, August 27, 2020, to join the event.
The Zoom link and password details will be shared a few days prior and again on the day of the event.