From Script to Screen, with Betsy Alton, '90
Thursday, October 1, 6:30 PM

- 8:00 PM
---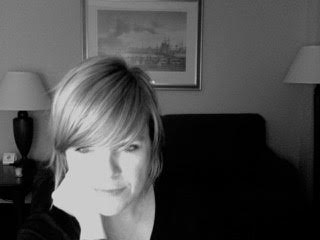 How DOES a script get made into a movie or a TV show? If you work in the film industry or are interested in doing so, or if you are just curious, please join the Smith College Club of New York City for this inside look at work behind the scenes in film and television. With 30 years' experience as a Production Manager in the Film and Television Industry, Betsy Alton will reveal what it's like to work on projects from the point of receiving the script to getting it "in the can", sharing her experiences on TV shows and movies like "Sex and The City", "Bad Moms", "Shutter Island", "Indiana Jones and the Kingdom of the Crystal Skull", "Power" and "City on a Hill".
What is the Role of the Production Manager? Have you ever wondered what a gaffer is? What does a key grip do? What does craft service mean? During this hour long talk, you will learn about the many roles required to realize productions, followed by Q&A, networking and sharing film industry experiences.
About Betsy Alton, class of 1990
After graduating from Smith College in 1990, Betsy was hired as a production assistant for Music Theater Group's 20th anniversary season in Stockbridge, MA., followed immediately by engagement on Martha Clarke's "Endangered Species" as part of the Next Wave Festival at BAM's Majestic Theater in Brooklyn, NY. Advised that "you have great energy- you should work in film", she began work two weeks later on her first movie "Johnny Suede", a low budget film starring the then unknown Brad Pitt.
Since then, Betsy has built a career as a freelance filmmaker in commercials, television and film, with 30 years of experience as an art department coordinator, set dresser, set decorator, location assistant, production coordinator and production manager. Betsy has been an active union member throughout. As a member of IATSE LOCAL 161 for 18 years, she served on its executive board for over 10 years creating the Local's Volunteer and Green Teams. Betsy is currently a member of the Directors Guild of America, the Producers Guild of America, and New York Women in Film.
Her credits as Production Manager on television shows include: "The Untitled Tracy Oliver Project" , Season 1 of "City on a Hill", and Seasons 4 and 5 of "Power". See full credits here https://www.imdb.com/name/nm0022996/.
While she is also very proud of her work, Betsy wishes you to know she is "most proud of her friendships with her fellow Smithies."
Topic: From Script to Screen, with Betsy Alton, '90
Date: Thursday, October 1, 2020
Time: 6:30 PM - 8:00 PM (EDT)
Attendance will be limited.
The Zoom link and password details will be shared a few days prior and again on the day of the event. Send an email to events@smithclubnyc.org for additional assistance.