Creating Holiday Magic - The Art of Floral Design for Yourself and Your HOME
Wednesday, December 16th, 7:00 PM - 8:15 PM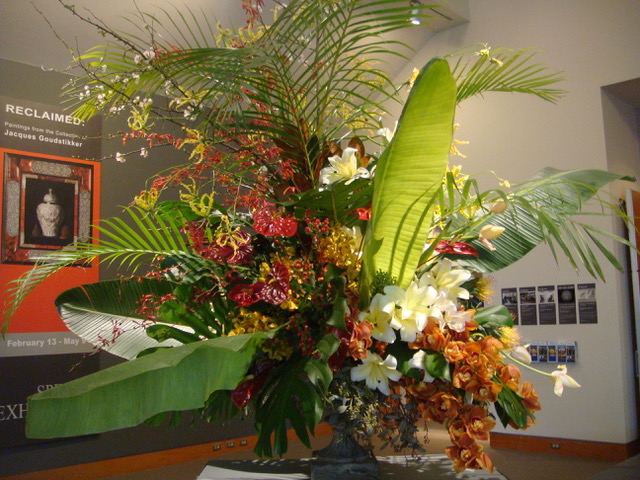 Join Pauline Runkle, a renowned floral artist with extraordinary professional credits from Disney to the Dalai Lama, for a workshop/lecture that will educate and inspire you to create your own holiday centerpiece with personalized fresh and accessible elements. Pauline will explain the mechanics necessary to design a successful holiday centerpiece by demonstrating floral techniques and basics, while speaking about her unusual and noteworthy professional career as Principal of her company Floral Artistry.
Don't be intimidated! Every registered participant will receive, in advance, a booklet she has specifically crafted for the Smith audience to aid in note-taking during the lecture and to use afterwards to create and sustain lasting unique arrangements through the Holiday season.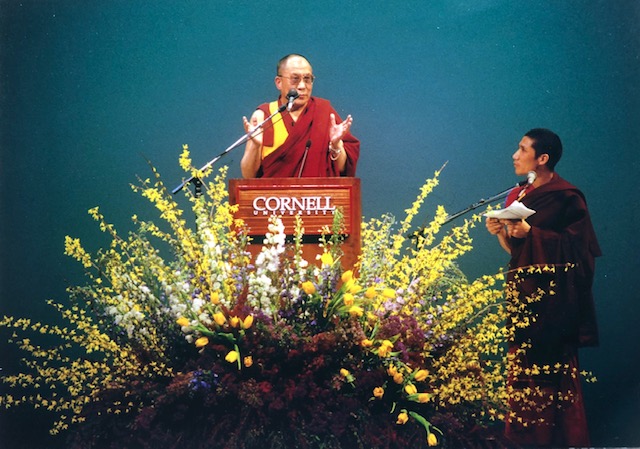 Pauline has provided spectacular floral arrangements for Disneyland and many other corporate and private events. She counts among her many credits her role as the official stage decorator (florist) for the Boston Philharmonic and Boston Pops over several decades and the designer of floral creations for the stage and auditorium at Cornell University where the 14th Dalai Lama of Tibet addressed a vast flower-filled space of 12,000 people in 1991 on his first US visit. She has lectured to museums across the country and been featured in magazines like House and Garden. Her personal 4-acre Massachusetts gardens have been catalogued and archived in the Smithsonian Museum.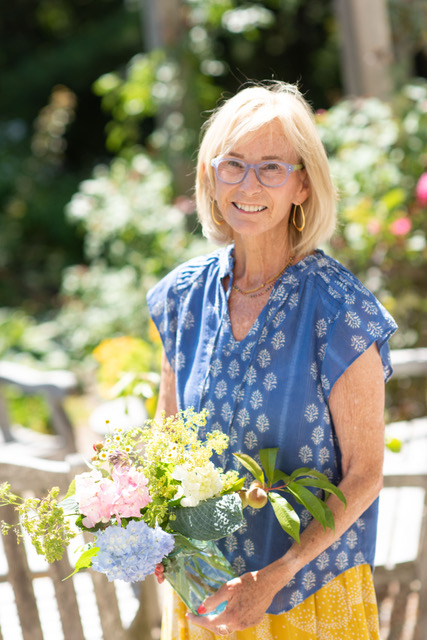 About Pauline
Pauline Runkle holds a B.S. from Cornell University, Class of 1967. As Principal to her company, Floral Artistry, at its peak a 12-person firm, she has worked globally designing and creating floral arrangements and backdrops, for a broad spectrum of corporate and private events. She has lectured to museums across the country from Boston's MFA to the DeYoung in San Francisco. She has led workshops at botanical gardens and garden clubs and has created successful fundraisers nationwide. Her purpose in lecturing is "…to inspire creativity, generously share artistic knowledge and skills and give participants support in their individual pursuits of horticulture and floral design." She has been recognized broadly in multiple publications through 45 years.
Topic: Creating Holiday Magic - The Art of Floral Design for Yourself and Your Home
Date: Wednesday, December 16, 2020
Time: 7:00 PM- 8:15 PM (EST)

Attendance will be limited to 50 participants.
Cost: $10 to Members and Non-Members
You must be registered before 4:00 PM on Wednesday, December 16, 2020 to join the event.
The Zoom link and password details will be shared at 4:00 PM on Tuesday, December 15th and again on Wednesday, December 16th a few hours prior to the event.