A Virtual Tour of the Cloisters: Exploring Manhattan's Medieval Treasure
Sunday, December 20th, 4:00 PM - 5:30 PM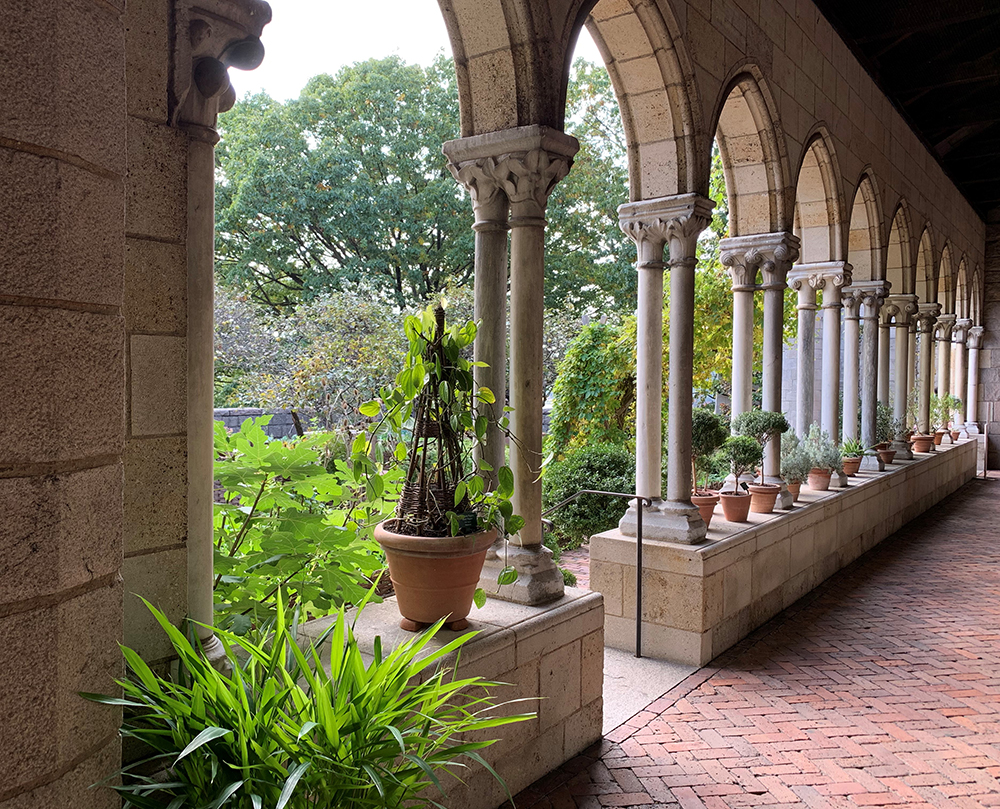 What a great time of year and a unique opportunity to learn about the Cloisters – a little bit of medieval Europe in the midst of a modern metropolis.
Join Emma Guest-Consales, Ph.D. (Smith '90), art historian and licensed NYC tour guide, for a webinar and virtual tour exploring the history, construction, and collection of the Cloisters, a unique space in NYC, dedicated to medieval art and architecture, as part of the Department of Medieval Art at the Metropolitan Museum of Art.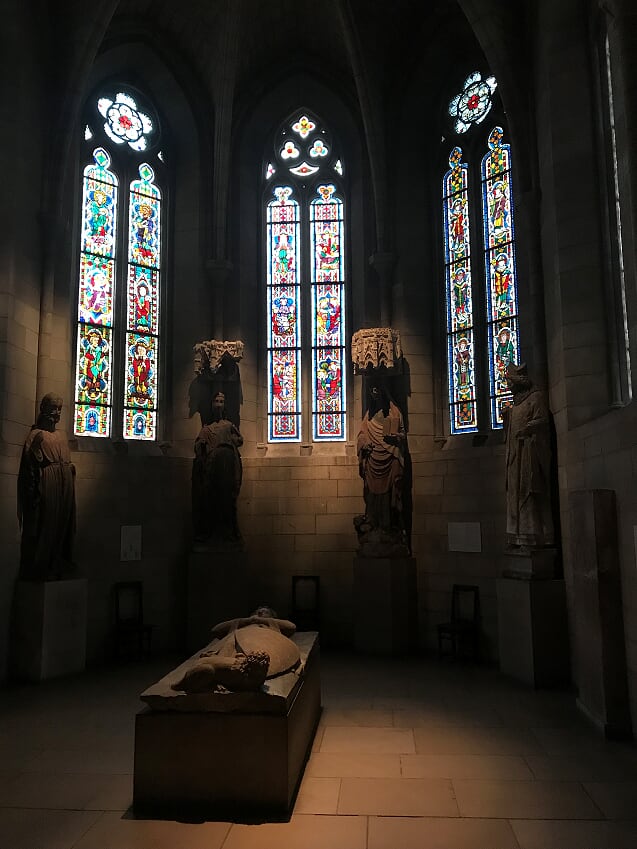 The Cloisters, located in Fort Tryon Park in northern Manhattan, opened in May 1938 in a four-acre lot overlooking the Hudson River and the Palisades in New Jersey. It is a modern construction, an ensemble of elements from medieval cloisters and ecclesiastical and secular buildings, arranged in chronological order to create a thoughtful, evocative space. Emma will use slides and live commentary for her lecture, followed by live questions and answers from attendees.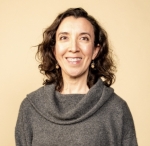 About Emma
Emma Guest-Consales, Ph.D. (Smith '90) is an art historian and professional licensed New York City tour guide. She received her BA at Smith, her MA from NYU, and a doctorate from Rutgers University. She is an experienced lecturer and former adjunct professor of art history. Emma gives live walking tours of NYC neighborhoods for the Bowery Boys Walks, as well as for private clients. Emma also gives virtual tours/webinars on topics from Gilded Age mansions and department stores, to the history of the World Trade Center site. A long-time employee and volunteer at The Met, Emma is currently President of the Guides Association of New York City (GANYC) and Tour Ambassador Captain at the One World Observatory.
Visit her website here.
Topic: A Virtual Tour of the Cloisters: Exploring Manhattan's Medieval Treasure
Date: Sunday, December 20, 2020
Time: 4:00 PM- 5:30 PM (EST)

Limit: 75 participants
Cost: $5 to Members and Non-Members
You must be registered before 1:00 PM on Sunday, December 20, 2020 to join the event.
The Zoom link and password details will be shared at 5:00 PM on Saturday, December 19th, and again on Sunday, December 20th a few hours prior to the event.