Art of Engagement - Art of the World
Thursday, January 21st, 7:00 PM - 8:30 PM
---
Join Ellyn Weiss, '69, artist, independent curator and activist on a journey of over 20 years of engaged art practice that draws on her previous 25-year experience as an environmental lawyer and engages with the critical issues of our times – climate change and political fault lines.
The talk will use images of Weiss's work, including individual artworks, collaborative installations with from two to three hundred artists and the co-founding of an artists' collective dedicated to using visual communication skills to defend the values critical to our democracy and more. Weiss also will cover 'Zeitgeist,' a series of exhibitions she curated with a long-time collaborator. Each is focused on an issue of particular moment, including pervasive surveillance, digital information overload, the election of our first African American president.
About Ellyn Weiss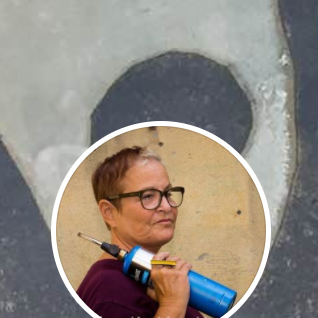 Ellyn (Paul) Weiss was one of the few members of the Smith College class of 1969 to attend law school directly after graduation. She recognizes her extreme fortune to practice environmental law from the time of its infancy, first as an Assistant Attorney General in Massachusetts, then as a partner in a public interest law firm, as General Counsel to the Union of Concerned Scientists and finally as a partner in a private law firm. Always a part-time painter, she left the law at age 50 and transitioned to the full-time practice of art. She has had over 25 solo exhibitions, curated a dozen shows and created many collaborative installations, most related to climate change. She co-founded an artists' collective dedicated to social activism and was the founding President of an arts foundation. Weiss believes in engaging with the issues of our times.

Topic: Art of Engagement - Art of the World
Date: Thursday, January 21, 2021
Time: 7:00 PM to 8:30 PM (EST)
Limit: 100 participants
Cost: Free to Members and Non-members
You must be registered before 4:00 p.m. on Wednesday, January 21st to join the event.
The Zoom link and password details will be shared by 5:00 pm on the day prior to the event and again, a few hours prior to the event.