Coming to Age: Growing Older with Poetry
A Virtual Conversation About Poetry & Life
Mary Ann Hoberman '51 interviewed by Chrissy Heyworth '65
Wednesday, March 24, 5:00 PM - 6:00 PM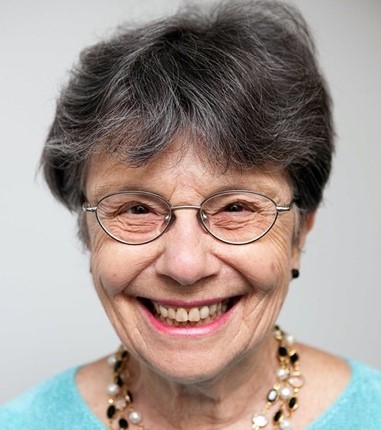 Mary Ann Hoberman
Former Children's Poet Laureate and National Book Award winner, Mary Ann Hoberman is the renowned author of over forty books for children, including A House Is a House for Me, The Seven Silly Eaters and the series, You Read to Me, I'll Read to You.
In her most recent book, Coming to Age: Growing Older with Poetry, which she co-edited with Carolyn Hopley, poetry responds to the advancing years of life. The poets in this volume are voices from both the past and present, including Emily Dickinson, Walt Whitman, W.B. Yeats, Wendell Berry, Louise Glück and Billy Collins, as well as Mary Ann herself.
The Smith College Club of New York City is pleased to co-sponsor this event with the Smith College Club of Greenwich-Stamford.
More about Mary Ann Hoberman '51
A beloved member of the Greenwich community and a Smith College Medalist, Mary Ann also received the 2003 Award for Excellence in Poetry for Children, given by the National Council of Teachers of English. She has taught writing and literature from elementary through college level and co-founded and performed with both "The Pocket People," a children's theatre group, and "Women's Voices," a group giving dramatized poetry readings.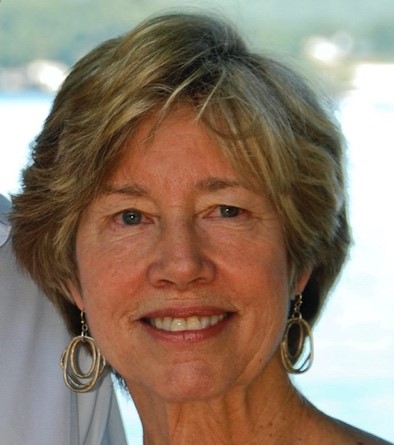 Chrissy Heyworth
About Chrissy Heyworth '65
Chrissy Heyworth, who will engage Mary Ann in a wide-ranging conversation, was a history and English teacher and educational administrator in New York and Greenwich for 33 years. She and Mary Ann became good friends as part of a local writing group.
Topic: Coming to Age: Growing Older with Poetry
Date: Wednesday, March 24, 2021
Time: 5:00 PM to 6:00 PM
Limit: 100 participants
Cost: Free to Members and Non-members
You must be registered before 3:30 PM on Wednesday, March 24.
The Zoom link and password details will be shared by 5:00 PM on the day prior to the event and again two hours before the event start.