"Nobody's Girls" - Looking Back Looking Forward - with Mirra Bank on its 25th Anniversary
Tuesday, March 30, 7:00 PM - 8:30 PM
Actress, Cloris Leachman, and Director, Mirra Bank, on location in Virginia City, MT, shooting "Nobody's Girls"
In honor of Women's History Month and on its 25th anniversary ('plus 1'), choose to stream over the preceding weekend the 1995 award-winning PBS nonfiction feature, "Nobody's Girls: Five Women of the West," by independent filmmaker, director and producer Mirra Bank,'67 - and then join Mirra, just a few days later, for a virtual 90-minute talk-back and Q/A event. John Crowley, acclaimed, award-winning novelist/essayist/short story, television writer and writer for "Nobody's Girls," will be present to join the conversation!
The film highlights the experiences of minority women in the classic period of the American West, 1870-1910. First-person stories of the five women - a visionary freed slave; an exiled Mexican freedom fighter; a Chinese émigré to the Yukon; a Native American (Paiute) activist; a runaway Anglo mother who became a Colorado madam - shed light on lives too often left out of the 'official' record. These stories offer fresh insight into how women forged new identities in a time and place that was itself in volatile transformation. The historical women of 'Nobody's Girls' are portrayed by Cloris Leachman, Esther Rolle, Tantoo Cardinal, Bai Ling and Angela Alvarado -- narrated by Blair Brown.
Looking back and looking forward, Bank will address how she sees the film 25 years on in terms of craft and primary source research since the internet revolution, as well as - in relation to the women's movement - concepts of reinvention, especially as facilitated now by social media, and to 'diversity' prior to and since its recognition as a dominant politico-cultural issue.
You can view the trailer here.
The film will be available for online streaming starting Thursday, March 25 from 5 PM and for five days prior to and up to the event (from Thursday evening, March 25, through Tuesday, March 30). The link and password will be emailed to registered participants from Thursday, March 25 by 5 PM, and successively to new registrees daily, through Tuesday, March 30.

About Mirra Bank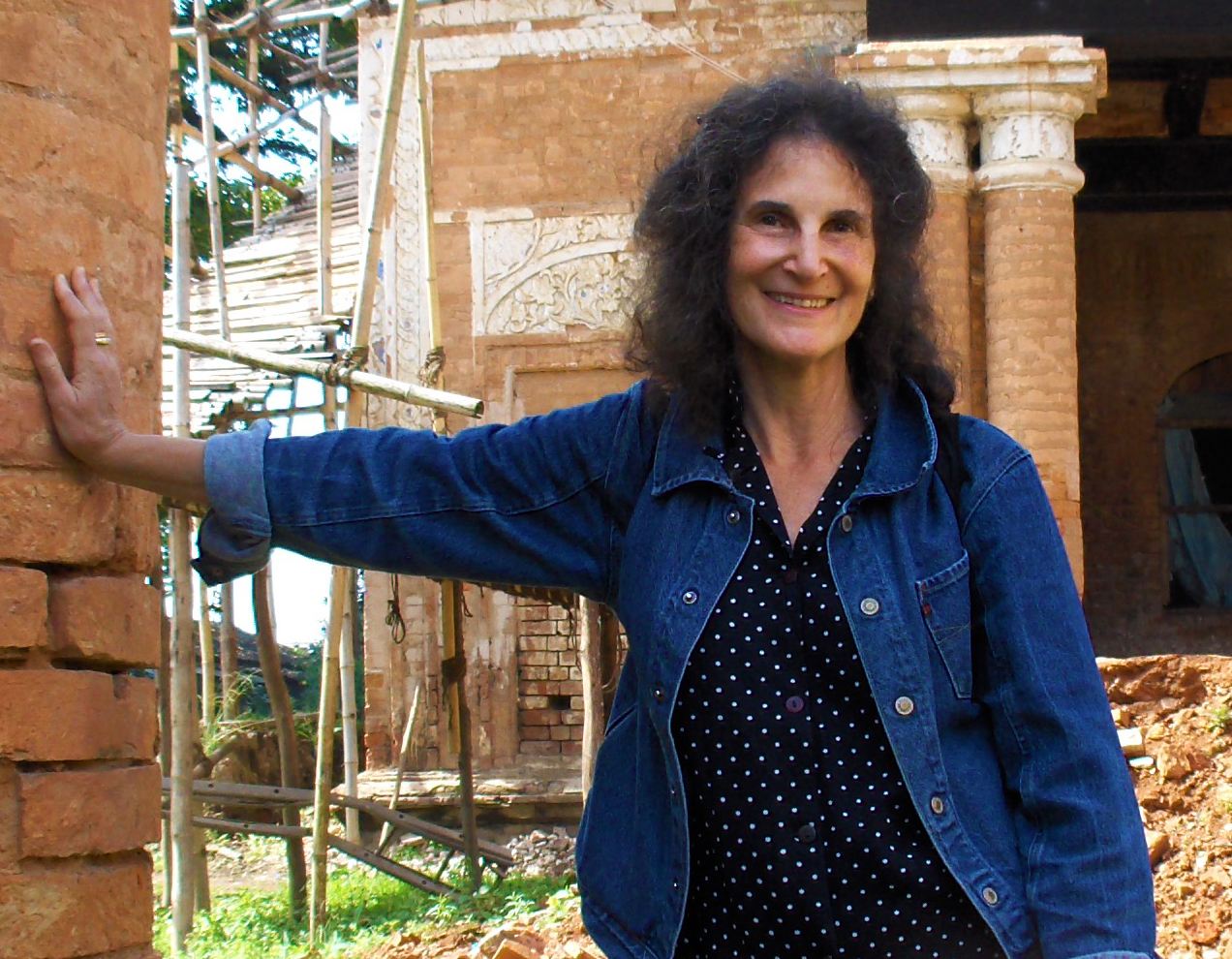 Mirra Bank is a member of the Academy of Motion Picture Arts and Sciences, recognized for her early editorial work on "Woodstock" (Academy Award), "Gimme Shelter," and "Harlan County, USA" (Academy Award). Features by Bank often focus on the lives of women and underrepresented communities. "The Only Real Game" (Netflix) is an unlikely human rights/baseball documentary shot in strife-torn northeast India. "Last Dance" (Academy Award shortlist) follows a fang and claw collaboration between Pilobolus and Maurice Sendak on a dance inspired by holocaust events. "Nobody's Girls," the subject of the current event, is a PBS non-fiction feature about minority women in America's Old West. "Enormous Changes" (Sundance premiere) is based on stories by Grace Paley about the lives of three NYC women with a screenplay by John Sayles. "No Fear No Favor," Bank's newest film, follows local women and men in sub-Saharan Africa, who fight the poaching crisis.
Bank's films screen internationally at festivals like Sundance, Toronto, New York Film Festival, BFI/London, AFI, Hamptons, Edinburgh, et.al., and have been recognized with significant production support and awards.
She is a MacDowell Fellow, serves on the Advisory Board of the Bronx Documentary Center and on the Board of Directors of the National Board of Review of Motion Pictures. Bank is a past President and current Advisory Board member of New York Women in Film and Television and a Lifetime Member of the Actors Studio as a director.
Mirra Bank is a Smith College Medalist - Art. At the time that Bank received the award, she was the youngest grad to have been so recognized.
Website: http://www.mirrabankfilms.com
About John Crowley
John Crowley is a multi-award winning fiction and fantasy writer who began publishing in the 1970s. In the same years he worked in the rich and varied New York film business, mostly in documentary: America Lost and Found (the Depression), No Place to Hide (the Bomb), Pearl Harbor: Surprise and Remembrance (50th Anniversary), and many others. Still writing fiction, as well, he met Mirra Bank, who was looking for a writer for a multiple-character history film about women in the West. He signed on and now regards Bank's film as a highlight of his brief movie career. He went on to teach Creative Writing at Yale, and more novels. John's most famous novel Little, Big won the World Fantasy Award and is worshipped by other writers, among them Harold Bloom. (Wikipedia) "Bloom claimed...that Little/Big ranks among the five best novels by a living writer and included Little/Big, Ægypt (The Solitudes) and Love & Sleep in his canon of literature (in the appendix to The Western Canon, 1994). The Award in Literature (1992) from the American Academy and Institute of Arts and Letters and World Fantasy Award for Life Achievement (2006) are two of the many writing and fiction awards Crowley has received over his career.
Topic: "Nobody's Girls" - Looking Back Looking Forward - with Mirra Bank on its 25th Anniversary
Date: Tuesday, March 30, 2021
Time: 7:00 PM to 8:30 PM (EDT)
Limit: 300 participants
Cost: Free to Members and Non-members
You must be registered before 4:00 PM on Tuesday, March 30.
The Zoom link and password details will be shared by 5:00 PM on the day prior to the event and again, two hours before the event start.
Dates for film streaming: Thursday evening, March 25 through Tuesday evening, March 30. The link and password will be emailed to registered participants from Thursday, March 25 by 5 PM, and successively to new registrees daily, through Tuesday, March 30.