Maintaining the Tradition - First Virtual Spring Tea Party - with a Live Tasting!
Sunday, May 16, 3:00 PM - 5:00 PM (ET)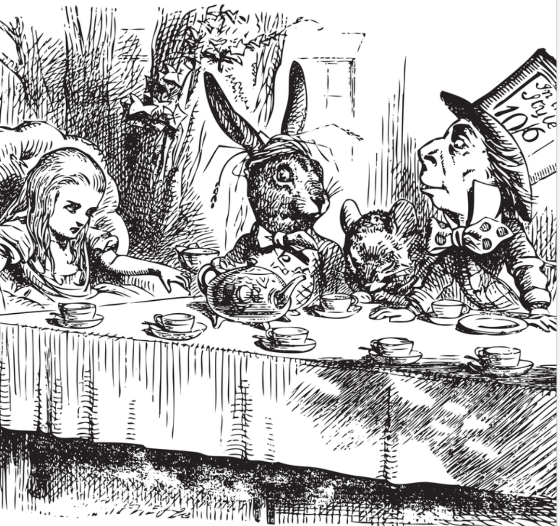 Even a Virtual Spring Tea Party deserves a spot of tea!
Undaunted, our tea tradition continues. Still a bit too soon to assemble in-person, with ingenuity and resolve we have found a 'virtual' way to meet together over tea with the help of Danielle Beaudette and The Cozy Tea Cart (TCTC).
Ever wonder about the differences between white, green, oolong and black teas or loose tea vs. tea bags? Danielle, noted Tea Specialist and TCTC proprietor, will explain these differences and associated production processes, in her enlightening 1-hour lecture "Demystifying Tea- the Basics lecture," as we enjoy our specially selected tea samples (Yes!) provided to each registered participant just days before the party. There will be time for Q&A and for social conversation.
During the party, Danielle will guide you through tea preparation, which is uncomplicated. Basically, all you will need to have on-hand are two teacup and saucer sets (or mugs, if you must) and boiling water. And, if you have attended our companion event "High Tea Anyone? Preparing Delicious Accompaniments with Instructional Chef Kate Sonders Solomon," just hours earlier, you will have on-hand scrumptious delights, paired to the tastes and tea aromas. Please consider attending Kate's class.
We do hope you will be able to join us for what promises to be an enjoyable, social, and interesting afternoon. But, it is advisable that you register as early as possible, to ensure the timely arrival of your tea samples. PLEASE BE AWARE THAT AS OF 5/14/2021 WE WILL TRY BUT IT MAY NOT BE POSSIBLE TO GET YOUR SAMPLES TO YOU IN TIME FOR THE PARTY!
About Danielle Beaudette
Danielle Beaudette is one of the first 15 in the world to be certified in all levels as a Tea Specialist through the Specialty Tea Institute, NY and has completed over 60 tea seminars at the World Tea Expo. She has researched and learned first-hand about the production of tea through her Asian tea travels and relationships with Chinese, Indian, Sri Lankan, Japanese, Nepalese, and Taiwanese tea growers. The Cozy Tea Cart has earned the title of "Best of NH" from New Hampshire Magazine, based on its sourcing of the finest, high quality and freshly imported teas. Danielle notes that her promotion of excellence in service to and education of her customers rivals her maintenance of the highest quality standards for her teas.
Topic: Maintaining the Tradition - First Virtual SPRING TEA PARTY - with a Live Tasting!
Date: Sunday, May 16, 2021
Time: 3:00 PM to 5:00 PM (ET)
Limit: 100 participants
Cost: Members $2 and Non-members $6
Click to Register (Non-Member)
You must be registered by 12:00 noon on Sunday, May 16 to join the event.
The Zoom link and password details will be shared by 8:00 pm on the day prior to the event and again, two hours prior to the event.