Lecture by Smith College Professor Ruth Ozeki - author, filmmaker, Zen Buddhist Priest
Thursday , November 11 , 4:30 PM - 5:30 PM (ET)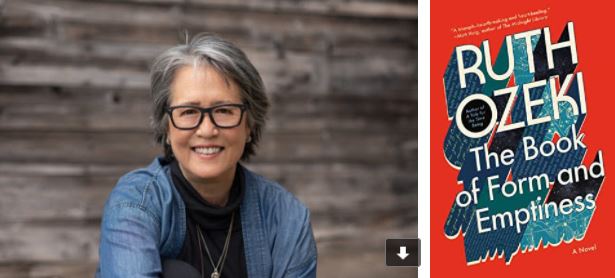 Under the aegis of the Smith College Club of Greenwich-Stamford, the NYC Smith Club is pleased to invite you to a virtual lecture by Professor Ruth Ozeki, who teaches creative writing at Smith, is an award-winning author, filmmaker, and Zen Buddhist priest whose novels have garnered international acclaim. Her novel, A Tale for the Time Being, was a finalist for the 2013 Booker Prize and the National Book Critics Circle Award. Her nonfiction work includes a memoir, The Face: A Time Code, and the documentary film, Halving the Bones. Here most recent novel, published this year is The Book of Form and Emptiness. One reviewer, David Michell wrote: "If you've lost your way with fiction over the last year or two, let the Book of Form and Emptiness light your way home." And another: Matt Haig wrote, "No one writes like Ruth Ozeki -- a triumph." Other invitees are the Smith College Clubs of Canada, Southeastern CT, Fairfield CT and the Treasure Coast of FL.
About Ruth Ozeki
Ozeki is the Grace Jarcho Ross 1933 Professor of Humanities, where she teaches creative writing. Born and raised in New Haven Connecticut by an American father and a Japanese mother, she studied English and Asian Studies at Smith and received a Japanese Ministry of Education fellowhip to do graduate work in classical Japanese literature. While in Japan, she also studied Noh drama and mask carving, founded a language school and taught on the faculty of Kyoto Sangyo University. She returned to New York, where she started a film career. Her award-winning independent films have been shown at Sundance and on-public television.
Topic: Lccture by Smith College Professor Ruth Ozeki - author and filmmaker.
Date: Thursday, November 11, 2021
Time: 4:30pm - 5:30pm (ET)
Capacity: 300
Cost: Free to members and non-members
You must be registered before 4 PM on Thursday, November 11 to attend. Click here to register and for zoom information.