Smith grads invited to an open house
at the new Williams Club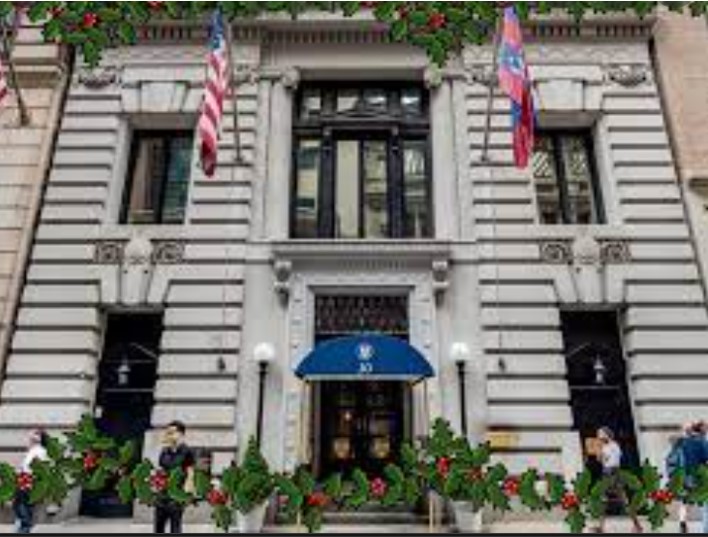 The Williams Club has moved to a new club home—at The Penn Club!
All their affiliate schools transition with them, so they continue to welcome Smith grads.
The open house for affiliate schools takes place from 6 to 8 pm on Wednesday, April 6th.

More details and registration here.
Summary benefits:

Lower Dues no "assessment" charges.

Most Members annual membership costs would be reduced by 50 to 65%!

Attractive Lounge Well-appointed, large and comfortable members' lounge, library and bar on the 1st floor. Open 24 hours!

Handsome Dining Room with high ceilings and seating up to 210 people (250 reception style).

Private events can also be staged here.

Penn recently hired a first-rate chef, Herb Wilson (get to know him via this link).

Cozy Bar & Grill This inviting bar & grill below the Lobby can be accessed via elegant spiral marble staircase or elevator.

Grill open noon–10pm weekdays, noon-7pm Saturdays.

Bar open noon-11pm weekdays and noon-7pm Saturdays.

Well-Outfitted Free Gym for every member! All the equipment you need including cardio, weight machines and free weights. Separate workout class area (with bikes) and Access to squash via Yale Club.

Massage and personal trainers available as well as lockers, laundry service, a nutritional counseling & a weight-loss program.

Expansive Reciprocity Impressive roster with an expanding list of over 150 Reciprocal Clubs (domestic & international).

Exceptional Accommodations Excellent and recently-renovated accommodations with "old school" club feel. All Penn's rooms are top-drawer!

Professional Business Center Located on the quiet 11th floor, the Penn Club's Business Center functions similarly to Princeton's.

The Penn Club is planning renovation and expansion of the space in the fall of 2022.

Open daily, 7am–11pm.

Ample Event Spaces Wide selection of meeting and event spaces available for rent with rooms sizes accommodating 8 to 100+ people.

Interesting programming that also represents great networking opportunities.
Things will work just as they did at the Princeton Club, with them delighted to have Smith as their affiliate, and all welcome on the same basis.
Become a member of the Smith College Club of New York City - your support is welcome.