SELF DEFINED CIRCUITS (A new opera by Jillian Flexner '11)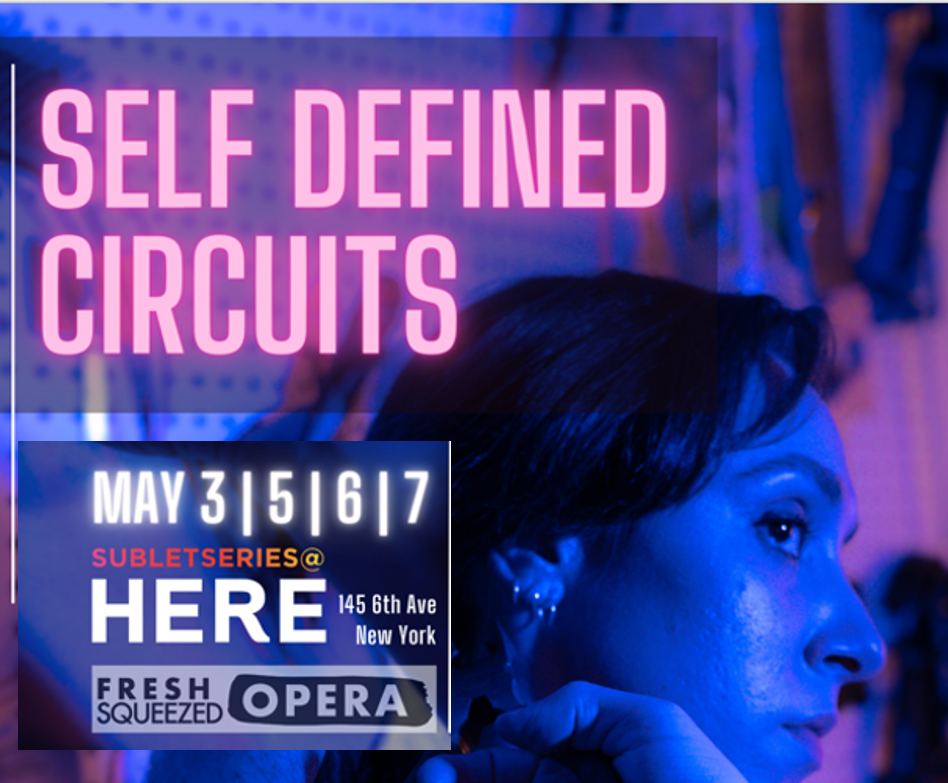 Enter into the exciting world of new music creator composer Jillian Flexner '11, also Executive Director for the Fresh Squeezed Opera Company that she and fellow Smith alum Maggie (Rascoe) Kyros '10 co-founded, now in its eighth season.

As moderator for this 1-hour pithy and enlightening conversation with Jillian and multi-talented librettist Orlando Segarra, Maggie creates the platform for understanding (and hopefully attending) their new opera Self Defined Circuits. that opened (World Premiere) at the HERE Performing Arts Center in Manhattan on Tuesday, May 3 with a run through Saturday, May 7.


In the opera, a newly created, sex robot tries to find out what it means to be a woman while trapped in a world created by her programmer and his "Siri" device, Cora. The storyline takes inspiration from tales and myths as diverse as Pinocchio, Pygmalion and Frankenstein, expanding to connect these to contemporary concepts of self-identify in relation to Artiicial Intelligence (AI), particularly as they pertain to the Millennial generation and digital media. This includes Jillian's initial curiosity-tinged outrage upon learning from news media in 2016 that an actual fembot had been created by an entrepreneurial Chinese graphic designer, purportedly for 'the scientific good of mankind.'

The hour also features excerpts from the score that meld thematically-relevant electonic music with more traditional musical genres and takes a behind-the-scenes look at the arresting high-tech set and staging, introducing us to the cast, directorial and production teams that bring this inventive work to life, providing insights into some of these production choices.

Learn more about FSO, a small ensemble-based opera company, focused on presenting new music with intimate and impactful productions that explore the depths of operatic music across disciplines, fields and media. FSO has presented over 50 composers' works of largely, heretofore, unknown composers through various programs and is intended, especially, to engage contemporary, young (under 30) audiences.
The event was recorded and can be viewed here.

Become a member of the Smith College Club of New York City - your support is welcome.